Health Safety and Environment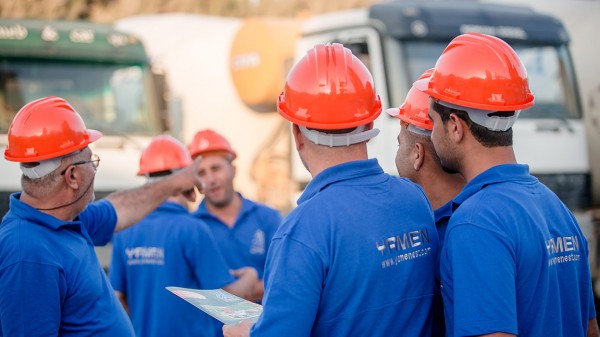 Health and Safety - ISO 45001:2018
Yamen sustains efficient and strong commitment to health and safety measurements in all its sites to maintain a safe and injury/illness free workplace. It relies on transferring these considerations into fixed convictions to its employees' mentality to ensure that this commitment is maintained and continuously improved for the safety and well-being of our employees, subcontractors, and customers, as well as the prevention of wasteful, inefficient operations, and damage to property and equipment.
This is accomplished through:
Health & Safety Policies and Plans
Employee Safety Training Programs
Safety Awareness Programs
Environmental Responsibility - ISO 14001:2015
As a progressive and forward thinking business, we realize the importance of sustainability and are committed to the promotion of the finest principles in this regard. Through implementing best practices in all aspects of our business and investing in developing and training of our staff as well as treating health and safety and environmental issues with priority, we aim to attain future sustainability in a responsible manner. We are committed to enhance our working environment and process continuously, and to promote effective sustainability practice to minimize environmental impacts and influence our clients and supply chain to improve their own environmental performance.
In addition, we aim to achieve the following:
To comply with the requirements of all applicable environmental legislation, regulations, and codes of practice.
To integrate sustainability considerations into our business decisions through assessing the potential environmental, social and financial impacts of all our activities including building process, procurement and use of materials, energy use, carbon reduction, disposal of surplus materials or waste and opportunities for re-use and re-cycle.
To educate, train and motivate our employees to work in an environmentally responsible manner and confirm that all our staff are completely aware of our sustainability policy and are dedicated to applying and enhancing it.