Roads and Transportation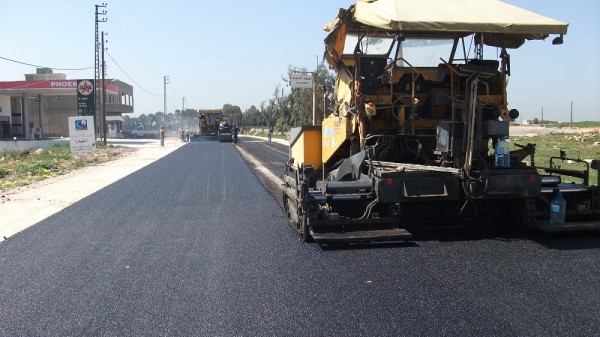 Yamen is a licensed "Class A" general contractor which contracts roads and highways projects from Council of the South, Municipalities, Central Fund for the Immigrants, Ministry of Public Works and Transportation- Directorate of Buildings and Roads, CDR, Kuwait Fund for Arab Economic Development, and others.
We strive to provide top quality services to all our patrons via our subservient and dedicated staff, maintenance experience, and multi- various equipment.
Yamen has executed many road projects that included:
Deep & conventional excavations
Sidewalk and curbing
Clearing, grubbing, and grading
Shoring and underpinning wall parapet
Backfilling
Retaining walls
Foundation and flatwork
Road marking and signalization
Base course laying
Asphalt paving, sealing and striping
Streetscape & beautification
Guardrail installation/repair
Others
Our company is capable of implementing all types of roads: single, dual or six lanes, in addition to highways with safety attributes and signalization.
Some of our past and current projects are:
Expansion and rehabilitation work related to Southern Entrance of Nabatieh - Nabatieh's Province
Expansion and rehabilitation work of Abo Aswad road Nabatieh-Ansar
Removal of rubble and debris from Israili invasion - July 2006 - in each of Bint Jbeil, Yaroun, Aita El-Jabal, Aitaroun, Maaroub, etc.
Road work – paving and asphalting including industrial work on Ansar's road – Sport City
Construction of roads in towns and villages of Bint Jbeil
Establishment of new road including paving and asphalting works in Houla, Markaba, and Wadi El Slouki
Establishment of roads and retaining walls in lowayzeh village in addition to various towns and villages in Nabatieh's, Jezzine's, and Marjeyoun's Cazas
Paving and Asphalting roads in Zebdin, Adshit, Ansar, Habboush, Arabsalim, Dweir, El-Sharkieh, Harouf, El-Nabatieh El-Fawka, El-Nmayrieh, etc.