Electricity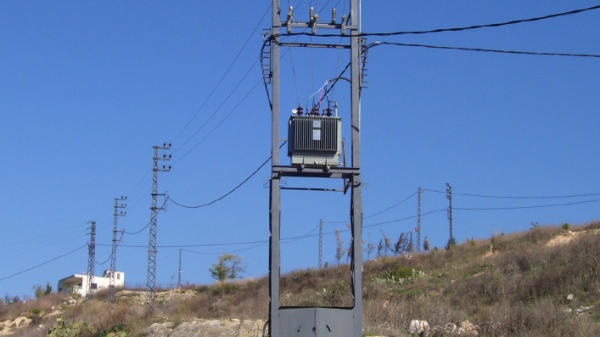 The Ministry of Power and Water endorses Yamen for the construction, rehabilitation, and operation of electrical projects. Yamen contracts electrical projects from the Ministry of Power and Water, Council of The South, CDR, Electricite Du Liban, and others.
Yamen's electrical projects include:
Installation of Lighting poles
Construction of moderate tension lines
Construction of low tension networks
Construction of pole mounted and ground transfer stations
Distribution network works
Providing labor force
Others
Some of our executed and current projects are:
Delivery, supply, and installation of 70 pole mounted low and medium voltage transformers with their connections in host communities regions.
Establishment of electric supply from Kfaroman main transfer station to Medrar Medical Complex infrastructure in Choukine - Nabatieh
Telecommunication work including assembly of columns in various villages and towns in Marjeoun, Hasbaya, and Nabatieh Districts
Electrical and Lightening work (Solar system) in addition to Network maintenance in Tebnin- Bint Jbeil Province
Lightening Work in Ansar village
Construction of low and medium tension electrical networks in various villages as Rsheif, Kounin, Rmeish, Baraashit, Ainata, Aita El-Shaab, Der Antar, Bet Yahoun, Nabatieh El-Fawka, Ansar, Zebdin, , El-Nmayrieh, Dweir, Mayfadoun, Ebba, Zefta, Azza, Arabsalim El Ghazieh, etc.
Electrical work in Daher El-Ahmar, Dowier, Hasbaya, Temnin El- Fawka, Nabateih E Fawka, Ghazieh, etc
Electrical work upon request including supply of required manpower in South Lebanon and Beirut, El-Sheyah.