Blocks and Precast Products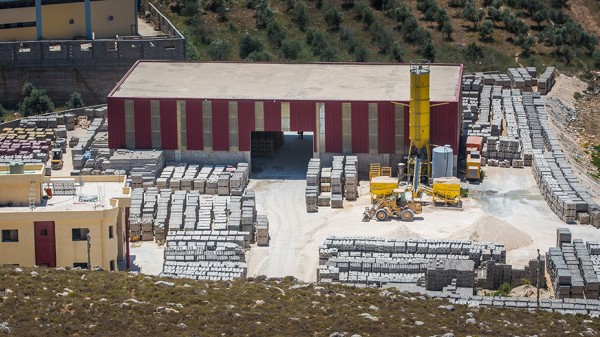 Yamen owns a fully computerized block making factory, T&P MODEL "C110", for the production of various vibrated concrete products. The production cycle time is about 40-45 sec, where it produces about 3500 blocks 20*20*40 cm in 8 hours. The factory is also equipped with an automatic stone piston which presses the blocks to give exact and accurate measures of same items.
Blocks are manufactured according to a mixture composed of powdered gravel and cement, in addition to natural high quality admix colors done upon costumer's request.
The Ministry of Industry has accredited Yamen "Industrial Certificate" for the purpose of manufacturing blocks with various kinds, sizes, and shapes.
All our products are compatible with the Lebanese and International standards.
Yamen's products include:
Concrete blocks with different compressive strengths and sizes:
Hollow blocks (10cm, 12cm, 15cm and 20cm)
Closed / open hourdis blocks (14cm, 18cm, 24cm and 28cm)
Geogrid system
Concrete pavers with difference shapes and colors:
Sidewalks Tiles (40*40cm)
Interlock blocks (various shapes and colors / thickness 6cm)
Curbs (30*15*50cm)
Flat Closed Gutters
HH1C - HH2C - HH3C
Sewer manholes
Water manholes
Cable covers
Handholes
Channel covers
Jersey barriers
Made to order products

Cohesive self-motivated team of professionals provides premier quality of services and workmanship in parallel with high level of technical competence within quick response.