Profile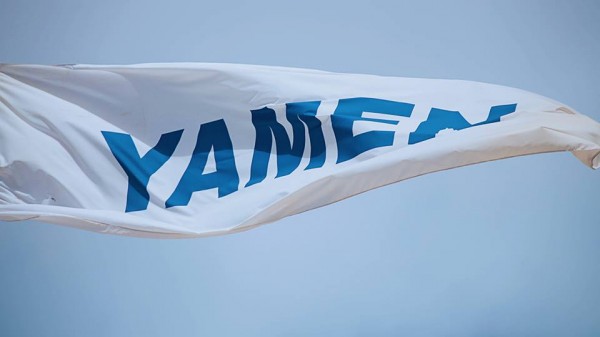 Delivering Value
Yamen was founded by its owner and current director, Eng. Mohamad El Irani in 1994. It is registered in the Trade Record at the Republic of Lebanon for construction and trade for each of the private and public sectors. Its operations are directed from its headquarters in the capital Beirut and other branches located in the cities Saida, Nabatieh, and Erbil - Iraq.
Yamen holds an International Quality Certificate relevant to ISO 9001:2015 in all the fields of its activities. Besides, it is classified and qualified in the following administrations and establishments:
The Lebanese Syndicate of Contractors of Public Works and Construction - First Category
The Chamber of Commerce, Industry and Agriculture in Beirut - Excellent Category
Ministry of Power and Water for the execution of Water and Electricity projects - First Category
Ministry of Public Works and Transportation for the execution of Roads and Buildings - First Category
Electricite du Liban - First Category
Council for Development and Reconstruction (CDR) - 5 stars buildings - 5 stars roads - 5 stars civil and infrastructure
Yamen's activities are concentrated on general trading and contracting such that it executes development projects for the Lebanese Government in all regions of the country and implements projects for the private sector. As well, it serves in Erbil region - Iraq.
Yamen's activities include (not limited to):
Contracting
General Trading and Industry
Engineering Work
Construction Planning and Management
Waste Management
Export & Import
Companies Representation
Studying and Planning
As for the commercial field, Yamen manufactures and sells ready mix concrete, asphalt, prefabricated bricks, masonry blocks, hourdis, asphalt pursuant, interlock, and various kinds of aggregates including gravels, stones, and flagstones to the high quality international qualifications. Yamen optimized the quality of its construction products to become better than better through its dual-hydrocyclone sand washing plant - latest technology in sand washing - which produces high quality sand free from impurities to be used in its production processes.
Through employing a highly qualified and experienced human staff: administrative and technical personnel, as well as tens of latest machinery and equipment necessary for the execution of the greatest projects, the establishment has executed various projects in the following sectors:
Buildings Sector: Building schools, institutes, medical centers, residential complexes, kindergartens and sports playgrounds for the Lebanese State as well as construction and/or rehabilitation of governmental buildings, syndicates, municipalities, etc.
Water and Wastewater Sector: Provision of tens of villages with drinking water; construction of ground and elevated tanks with related water supply networks and pumping stations; waste water treatment plants and sewer networks with lift and pumping stations, in addition to rehabilitation and renovation of the already existing infrastructure/structure, etc.
Roads and Transportation: Establishing and asphalting work with their corresponding utilities and industrial facilities in addition to retaining walls, sidewalks, signalization, etc.
Electricity Sector: Provision of tens of villages with electrical power of low and medium tensions including transfer stations, in addition to rehabilitation and renovation of the already existing infrastructure, etc.